Garage Door Maintenance in

Pennsylvania

,

New Jersey

and

Delaware
Garage Door
Maintenance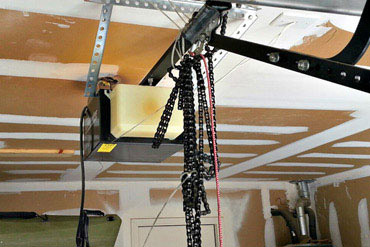 Like any automated feature in your home, you just expect your garage door to operate smoothly. Garage doors, when kept in good condition, provides convenience and security. But a neglected door can not only become raucous but also pose a significant threat to your family, especially kids. A simple maintenance routine check takes only a few minutes, and could end up saving you hundreds in repair costs.

Is your garage door causing a hassle in your day-to-day routine tasks? Is it creating noise or too heavy to lift? If yes, then you need professional inspection today to save yourself from further risky situation.

Our experienced team of professionals at Secure Garages can get your garage in tip-top condition without causing you any hassle. We can meet your expectation by doing a thorough diagnostic review of all the components of your garage door, including the springs, opener, and roller. With our repair experts, you can keep your garage door running smooth all year round and also ensure reliable, quiet operation and safety. We will get your garage door back to working condition, Garage Door Insulation and also perform preventative maintenance.
Why Call Our
Professionals?
We, at Secure for Sure, understand the importance of your garage door and that is why we provide top-notch garage door maintenance services. We have a team of experts who have specialization in the installation service and repair of commercial and residential garage doors. All the maintenance work is performed by the certified and experienced professionals.

We don't use any sales tactics of any of our products to you, if we can get your garage door back to its normal working condition with the maintenance or repair, we'll proceed with the same. All of our work is fully guaranteed and carried out to the very highest industry standards while maintaining professionalism. Whether you want to call our technicians for some specific repair issue or for routine maintenance, we will focus on your needs, and deliver outstanding results.

If you are from Pennsylvania, South Jersey, North Jersey or Delaware and need complete maintenance of your garage door, then look no further than us. Our technicians will inspect your garage door thoroughly to your utmost satisfaction.

Call us today and experience why we are called best in the garage door maintenance services.