Our
Services
Superior Service, Best Price and a promise to be with you any time!
Garage Door
Repair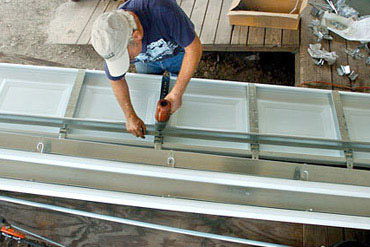 Facing problems with your garage door? Need someone who could repair it or need a brand new garage door? Secure for Sure specializes in garage door repair and installation services at competitive prices in Delaware, Pennsylvania, South Jersey, North Jersey and in the surrounding areas.

We work with the top manufacturers and are very much familiar with all makes and models and each of our team members is dedicated to deliver the best product and best service. Right from the broken spring to the complete installation of a new garage door, we don't consider any job too small or too large. We work to the industry's highest standard and have a well certified team members with years of experience.

So, whenever something goes wrong with any of the components of the garage door, you can trust the Secure for Sure as they can easily identify the problems and fix them in no time. Please feel free to contact us with any garage door related requirement!
Garage Door
Opener Repair and Replacement
Garage door isn't operating properly? You might need to repair or replace the garage door opener.

We are covering Pennsylvania, South Jersey, North Jersey and Delaware and can get your garage door opener working again in no time.

In addition, to protect your home from intruders, our repair and replacement services can save one getting into some serious troubles. Working with the top manufactures enables us to be on the top of the industry standards. Different designs and types of openers ensure that our professionals can handle almost all the needs of the garage door opener in domestic and commercial sectors.

If you have an old garage door opener and want to replace it with the modern one or just need a small repair services, Secure for Sure is the way to go!
Garage Door
Spring Repair and Replacement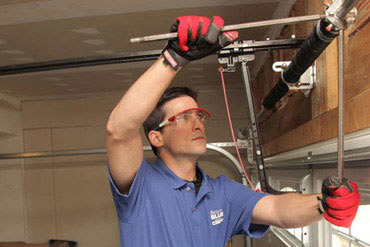 Avoid the inconvenience which can be caused by the faulty garage door springs with Secure Garages. Whenever you need to repair or replace the garage door spring in an emergency, call us and we'll be pleased to prioritize your call.

Garage door springs can break for a variety of reasons and you might have to face the bundle of problems. As one of the USA's leading garage door experts, you can count on our expertise to handle all the garage door spring repair & replacement needs. We believe that garage door spring enables the garage door to operate smoothly, so it is important that home-owners pay attention to the spring properly.

Don't let the poor maintenance or repair to be the reason for your headache, if you from Pennsylvania, South Jersey, North Jersey, Delaware and think there's a problem, call our technician straight way!

The benefits of choosing us:
- Repair and replacement services at reasonable rates.
- Availability of proper tools and expertise in knowledge.
- Many designs, colours and types.
- Experience of more than 12 years.
- Working with the top manufacturers.

If you have a broken spring, call our experts to do some evaluation. As soon as we identify the root cause of the problem, we will come up with the best solution to address the problem.
Garage Door
Cable Repair and Replacement
Need fitting, repairing or replacement service for your Garage Door Cables in Pennsylvania, South Jersey, North Jersey, Delaware or in surrounding areas? Trust none other than Secure for Sure as we offer repair and replacement for garage door cables at competitive prices.

Garage door cables play an important role in the proper functioning of the garage door, as it lifts the garage door through torsion provided by the spring. After years of operation, garage door cable becomes rusty and garage door may not work as smoothly as it should. When one faces such problems with the cables, Secure for Sure can resolve all the problems with their expertise and right spare part in stock. We offer repair and replacement both for the garage door cables at competitive prices.


Expert Technicians
Our expert technicians are capable of advising the home-owners regarding issues and then provide the best possible solution i.e. repair or replacement for cables. Our customers consider us as leaders within our industry in Pennsylvania, South Jersey, North Jersey, Delaware, and we pride ourselves on complete customer satisfaction.
Garage Door
Off Track Repair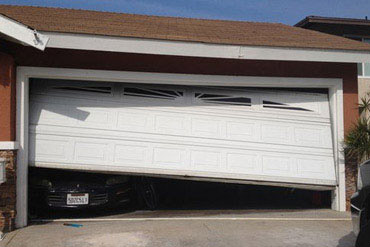 Don't worry, if your garage comes off its tracks! Let our technician be there in your garage and get it back on track.

You only need to make a call and should stop operating it as it might pose some serious damage to your garage. Once our team is in your garage, you'll have your garage door back on track.

We take all the necessary steps for off track repairing right from checking for dents and damages in the track to the panel replacement or repair. Depending upon the possible causes, we take the suitable action for the repair services. Let us be the first portal of your call!
Garage Door
Extension Spring Replacement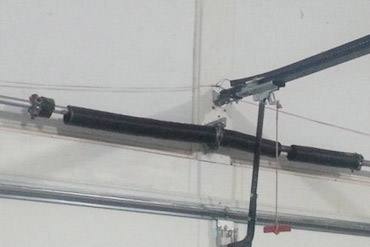 Extension springs are mounted on both sides of the garage door and a well-designed system counterbalances your garage door. Once a garage door extension springs broke out, they made it difficult for the garage door to open. So step by step replacement of extension spring is essential and our qualified and experienced technician uses the best method to replace the garage door extension springs.

Our services cover:
- Different replacement options
- Full inspection
- To provide balanced garage door
- Free quote
- Hundreds of designs, colours and types from different manufacturers

Garage door spring could be the reason for broken garage door or other garage door problems. Replacing a garage door extension spring needs a great caution and expertise, so one shouldn't attempt the DIY method.

If you're from Pennsylvania, Delaware, South Jersey, North Jersey or surrounding areas and need extension spring replacement, we would be happy to help you.
Garage Door
Replacement
Whenever something goes wrong with your garage door and you need garage door replacement, service that you can rely on, Secure for Sure are the ones to look for.

We've been fulfilling all the garage door needs, whether it is repairing, installation or replacement of garage doors in Pennsylvania, South Jersey, North Jersey, Delaware or any of the regions nearby.

We are the trade's leader for the past many years and have the aim to provide the reliable services and complete customer satisfaction. No matter what the issue with your garage door, you can count on us to fix it right the first time.

The few benefits of garage door replacement with Secure for Sure are as below:
- Your fresh looking door will increase the value and curb appeal.
- Industry's leading professionals will be working on your garage door.
- You'll have a huge return on investment.

Upgrade your old garage door or replace an outdated garage door to get the most of your garage. Let us be the first portal of your car for any of your garage door services!
Garage Door
Maintenance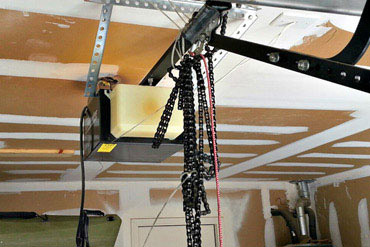 If you are from Pennsylvania, South Jersey, North Jersey or Delaware and need maintenance of your garage door, call our technicians to inspect your garage door, either for routine maintenance or for some specific repair issue!

All of the work is carried out by the highly certified and experienced professionals and we don't use any sub-contractors.

We don't try to sell the garage doors or any of our products to you, if we can get it back to its normal working condition with the repair or maintenance, we'll proceed with the simple repair or maintenance. All of our work is fully guaranteed and carried out to the very highest professional standards. Choose us and discover why it makes sense to choose us over others?
Garage Door
Installation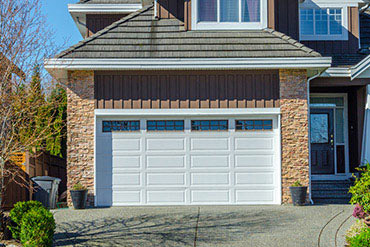 Whenever anyone require new garage door installation service in Pennsylvania, Delaware, South Jersey or in North Jersey, we pride ourselves on attention to detail and installation perfection to the industry's highest standard.

We work with the top manufacturers of the region like, Allstarc, Amarr, Chamberlain, Craftsman, Hormann, etc., and have hundreds of garage door designs, colours, and options to fit any budget.

Being a leader in the region, we take the responsibility for the customer satisfaction and work accordingly. Our after-care and customer support is second to none, and would love if we get a chance to serve you. We're here and each member of our team is ready to help you.