Garage Door Replacement in

Pennsylvania

,

New Jersey

and

Delaware

A garage door is the most striking feature to enhance your home exteriors and one of the smartest investment made on home improvement. If your garage door has started to create trouble for you due to damage and is beyond repair, you might consider replacing it with a new one.

The garage door should ideally be replaced by a professional who knows the proper procedure for the replacement process. We, at Secure Garages, provide you with the best replacement services supervised by proficient and skilled professionals without any interference of the sub-contractors.
Garage Door
Extension Spring Replacement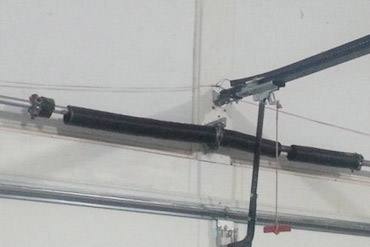 Do you hear your extension spring breaking? Get their quick replacement right away! Garage doors are quite heavy and if not controlled and attached to springs, can be really dangerous.

Secure Garages brings to you its qualified team of technicians with years of experience and expertise who use the best method to stepwise replace the extension spring of the garage door. Replacing a garage door extension spring requires a cautious hand and skill, as the balance of the door depends upon it. Therefore, one should not resort to DIY methods.

We are just a call away if you need to replace your garage door extension spring immediately. Our technicians will take the matter in their expert hands and provide you with the best results at the end!
Garage Door
Cable Repair and Replacement
The garage door cable tends to get damaged due to continuous lifting and general wear and tear. Before, it gets overtly damaged, it's recommended to replace the garage door cable as soon as possible.

You can blindly rely on the garage door replacement services by Secure Garages which consists a well-equipped and trained squad of technicians. These experts look into your problem from the root and come up with the best solution. These technicians are also capable of advising the home-owners about how they can maintain and extend the life of the garage door cables.

We, at Secure Garages, pride ourselves on complete customer satisfaction by providing them best and affordable solutions to their replacement problems. So that the next time anything goes wrong with your garage door, all you need to do is to pick up your phone and call for our services!
Garage Door
Opener Replacement
We all despise it when our garage door does not work properly or makes that annoying screeching sound. If this is the situation, you might want to replace your garage door opener.

Our highly skilled professionals examine the problem rigorously and find the best cure to make that door work again without any hassle by replacing the door opener. With different designs and types of door openers to choose from, our technicians at Secure Garages take care of all the requirements so that you have a safe and secure house.
Garage Door
Spring Replacement
The door spring supports the smooth functioning of your garage door but over time, the door spring can catch rust or get damaged due to continuous wear and tear. Such defective springs can cost life at times. That's why they need extra attention and that's where you should consider replacing these door springs.

Secure Garages consists of top-quality replacement services to ensure you have the best solutions for your garage. The team of highly proficient technicians work efficiently to eliminate your headache of these replacements.

So, whenever you have to replace your garage door spring urgently, you can give us a call and we'll be right there to help you!
Secure Garages includes the team of experts and professionals with experience of more than 12 years. The proper use of tools and knowledge make them the USA's one of the leading garage door experts. We provide with best reliable solutions that you can blindly trust because Secure for Sure is our motive.

You can now upgrade or replace the old garage door to increase the value and curb appeal of your house with the help of our leading professionals. If you are from Pennsylvania, South Jersey, North Jersey or Delaware, we'll be happy to assist you with your garage door problems. All you need to do is give us a call and our technician will be at your door with the kit of tools and best solutions for your problem!

So what are you waiting for? Call our professionals right away!